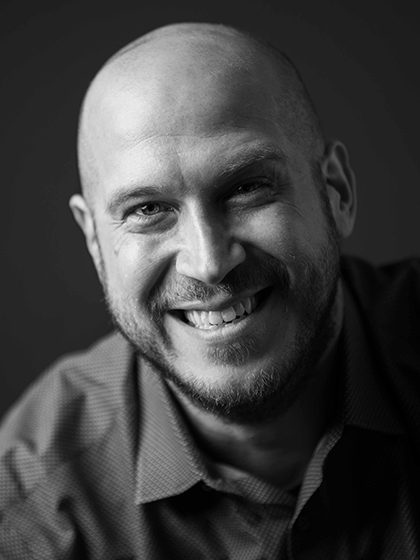 Having joined the Marine Corps infantry in 2000, Robert was part of the initial push into Afghanistan during Operation Enduring Freedom, where he received a Certificate of Commendation for his participation in the capture of the Kandahar Airport, as well as a Navy Achievement Medal for the taking of the Embassy in Kabul. Having left the Marine Corps as a sergeant, he began working with artists in multiple different media, often raising money for charities. Before founding Bullets and Bandaids, he dedicated hundreds of hours and raised thousands of dollars for local charities, as well as volunteering to teach creative writing to underprivileged children in and inmates in detention centers in North and South Carolina. He's a graduate from the University of South Carolina, where he won awards for outstanding work in the field of Writing for Media Arts. He is also a member of the Global Alliance for a Peaceful Earth, or AGAPE.
Mike is a graphic designer, web designer, and all-around technologist with nearly 20 years creative and production experience. He has passion for developing brands and marketing strategies for nonprofits and socially positive ventures. His focus is designing the workflows and technology systems to help those brands spread positive ideas that better our world. He has experience with advertising, print layout, apparel and promotional items, photography, video and audio production, editing, web design, systems administration and event planning.
Since 2017, he has worked as part of a team on Family Connection of South Carolina's annual LOOK! Photography Exhibit capturing moments in the lives of children and young adults with disabilities. He is also a producer and occasional host on The Hilltop Glove Podcast, an inspirational podcast for the Hip-Hop Millennial.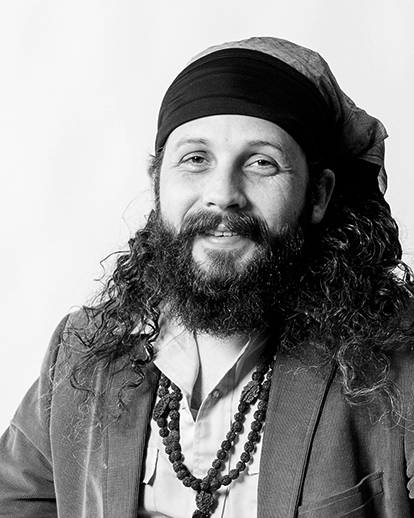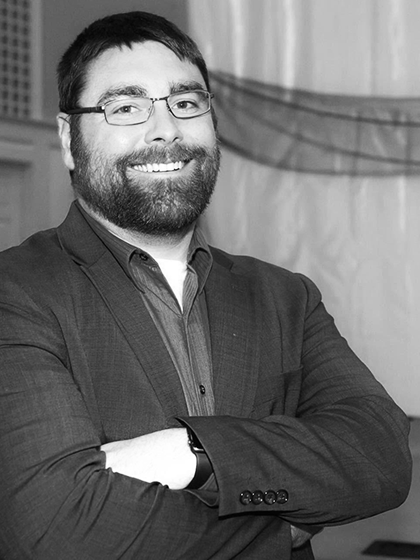 With his skills as a photographer, cinematographer, and computer technician, Andrew's not simply a jack of all trades. He's also mastered a few. Having worked with the United States Air Force and National Geographic, as well as a laundry list of local and national businesses, his scope is without limit. His perspective is motivated by an existential curiosity and humanism that he tries to duplicate in each moment. His consummate work ethic is driven by the idea that, through the use of the subtle dialogue of photography, he might inspire people, start conversations, and reinforce social cohesion. When he isn't acting as an integral portion of Arken Studios, he's either working as a Producer, spending time with his family, or tinkering with ideas on the next big project. 
Carlton worked as an administrative specialist for the bulk of his thirty years in the Air Force. He held various positions during his career, including, Protocol Officer, Air Force Specialty Functional Manager, and Executive Officer. Carlton's terminating position in the Air Force was Chief. Carlton graduated Queens University of Charlotte with an MFA in creative nonfiction and is a volunteer with the North Carolina Writer's Network prison writer's outreach. His work has appeared in Pembroke Magazine, Iron Horse Literary Review, and New York Quarterly, among others.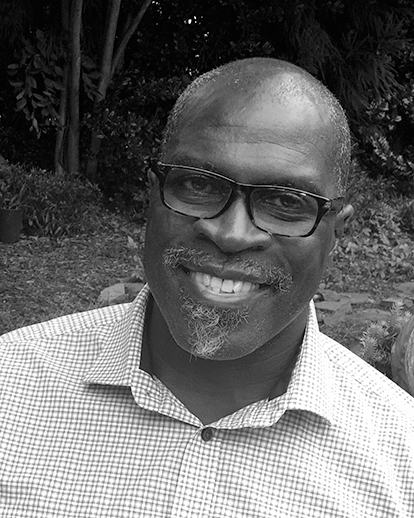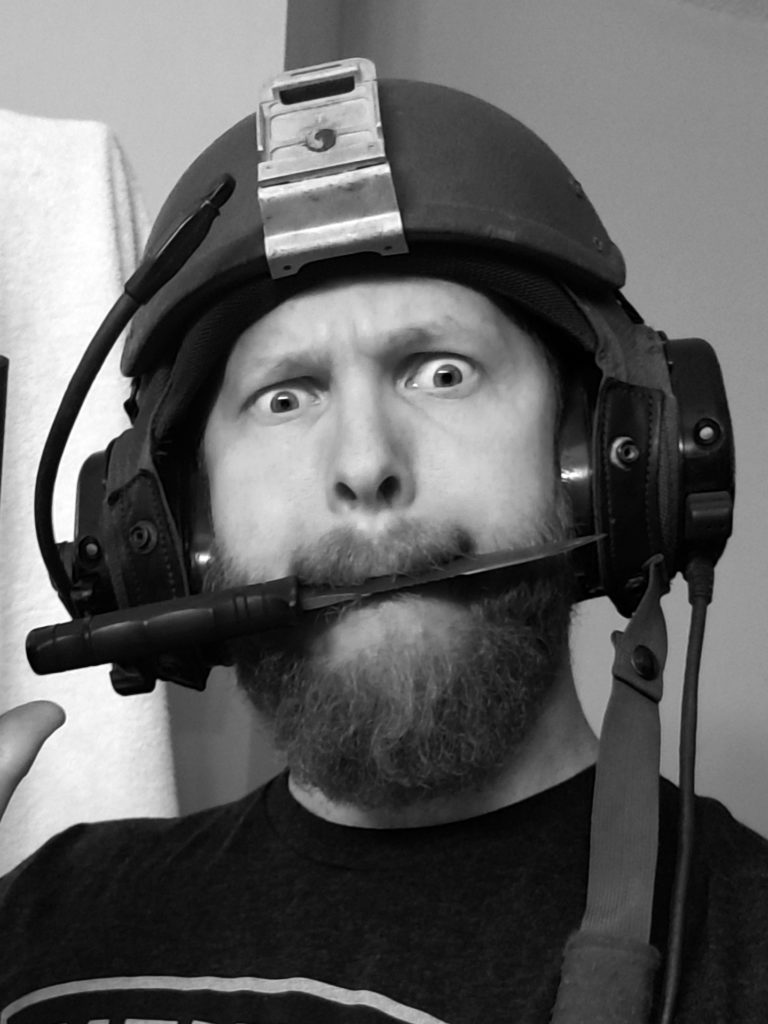 Doc was born in Saint Augustine, Florida. He joined the navy in July of 2001 to serve as a Hospital Corpsman. As a corpsman he was attached to 3rd Battalion, 6th Marines, Company K where he deployed several times to Afghanistan in support of Operation Enduring Freedom.
In July of 2007, he left the navy and joined the Marine Corps as a Combat Correspondent/Public Affairs specialist. Shawn eventually served as the Editor for the Marine Corps Recruit Depot San Diego's "Chevron" newspaper as well as the MCRD Social Media Manager. Currently Shawn lives in Texas and serves as the Social Media Manager for the Sam Houston State University's "Houstonian" newspaper. He will graduate from Sam Houston State this fall earning his Bachelor's degree in Public Relations and Advertising with a minor in Communications Studies. Shawn has contributed to Volumes 3 and 4 of Bullets and Bandaids writing a total of 9 stories to date.
Mr. LaMark serves as the Interlocutor and Sustainability Guy at Yei Kaalu.  He oversees the many international business connections, marketing, procurement and development on behalf of the organization.  He comes to Yei Kaalu with both a business background as well as international experience in nonprofit and humanitarian development.  He attended school at the University of Colorado, University of Denver and Waseda University in Tokyo, Japan. He has worked with world leaders and Nobel Peace Prize Laureates. He is also a member of the Global Alliance for a Peaceful Earth, or AGAPE. He loves to ski, play soccer, bike, garden and read.  He plays the guitar and Japanese shakuhachi.  He has five wonderful grandchildren!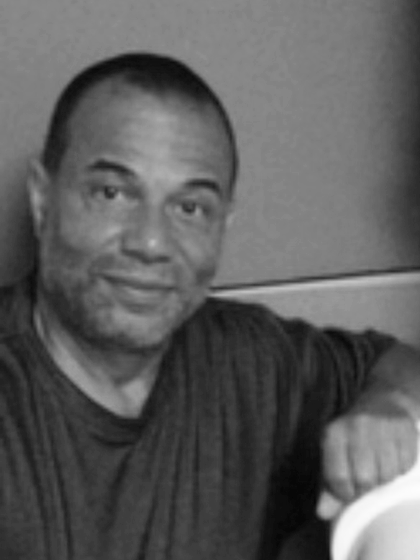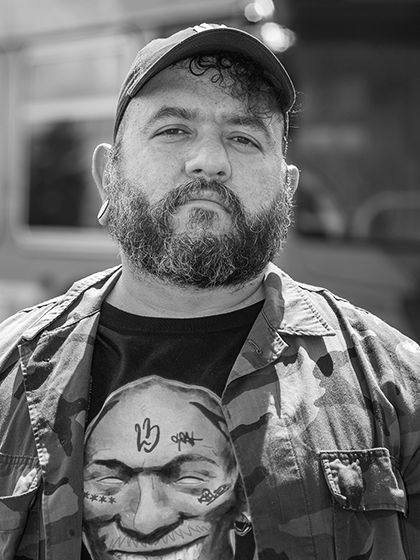 Dre has been working as a professional in the illustration and graphic design field for 16+ years as both a freelancer and in-house designer. He has experience with both traditional and digital forms of art, focusing on industry standards for both.
His client list is just as varied as his bag of styles and skills. He has worked with clients from all across the country and in Europe. His paintings and illustrations have been published in magazines, newspapers, graphic novels, comic books and websites as well as shown in exhibitions throughout the US of A: Columbia, Charleston, Greenville, Charlotte, Asheville, Atlanta, Detroit, Los Angeles, Chicago to name a few.
Mr. Lozano is a non-profit executive and grassroots organizer. His years of public service have allowed him the title of Deputy Assistant to the Presidents George W. Bush, Barack Obama, and Donald Trump, as well as being the Director of USA Freedom Corps. He advanced the "Call to Service" initiative launched by President George W. Bush in his 2002 "State of the Union" address, as well as being appointed to serve as the Director of Los Angeles County Teen Challenge and Urban Ministries Initiatives. In 2005, Lozano was awarded the Presidential Call to Service Award in recognition of a lifetime of service. He was also president and CEO of Californians for Drug-free Youth (CAFDY), a non-profit organization working to bring parents, youth, schools and communities together to create and support safe and healthy communities (from 1996 to 2007). He is also on the Council of Advisors for the United National Indian Tribal Youth, Inc., or UNITY. He is also a member of the Global Alliance for a Peaceful Earth, or AGAPE.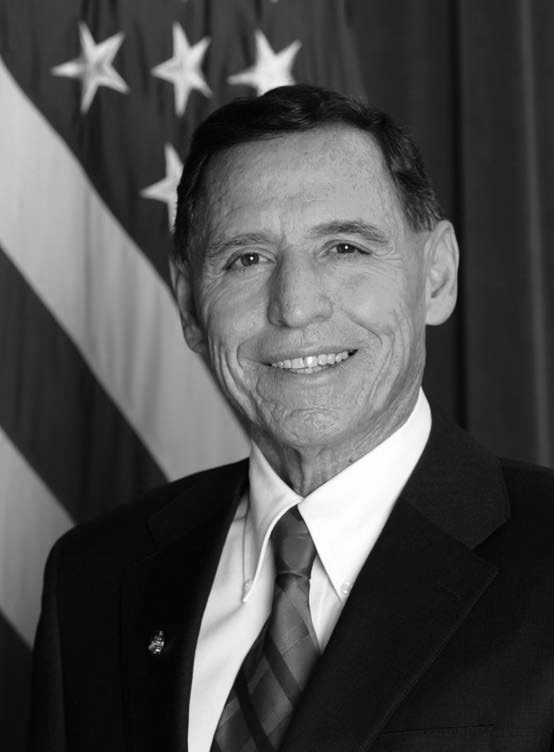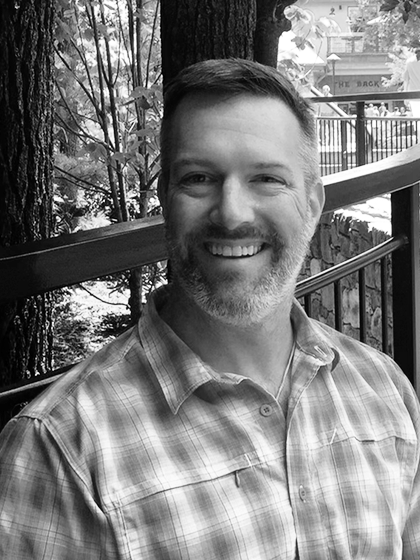 Sean McBride retired from the United States Army in 2019 after 21 ½ years of service. Sean's military career can be split into three parts: Artillery Officer, Advisor to Foreign Militaries, and Operational and Strategic Planner. Sean has been stationed across the United States along with deployments to Korea, Kuwait, Saudi Arabia, and Iraq.
Sean's military and civilian education includes BA in English from The Citadel; Reserve Officer Training Corps; Field Artillery Officer Basic and Advanced Courses; Combined Arms and Services Staff College; Naval Postgraduate School (International Relations); US Army Command and General Staff College; Modular Brigade-Security Force Assistance Advisor Course; NATO Comprehensive Operational Planning Course. Sean is currently a Senior Strategic Planner at the Third U.S. Army Headquarters (US Army Central). He is also a sometime drummer, aspiring essayist, woodworker, philosopher of sorts, and avid hiker
In June of 1967, Ron Osso was assigned to the 525th Military Intelligence Group in Cau Binh Loi, South Vietnam, where he served as a combat cameraman.
While in Vietnam, Osso met a GI who owned a small film production company in Chicago. Ultimately, through that connection, he ended up with a 47-year career in marketing and advertising for agencies in Chicago, New York, Detroit, and Charlotte. He retired in 2014 and now spends his time tinkering.
Today Osso lives in Charleston, South Carolina with his wife Lorraine. He occasionally does a little freelance work with Bank of America in Charlotte, North Carolina, has written two unpublished novels, published a book of twenty-five short stories and is about to publish a second. For the past year, Osso has been conducting  interviews and writing for Bullets and Bandaids which he finds rewarding.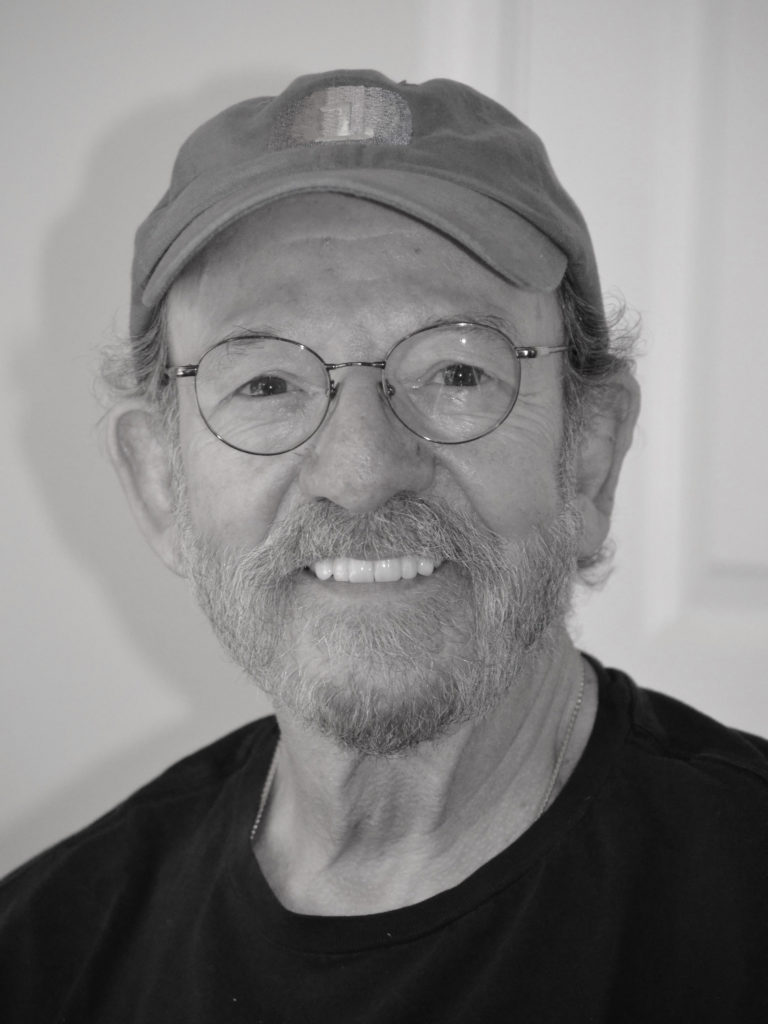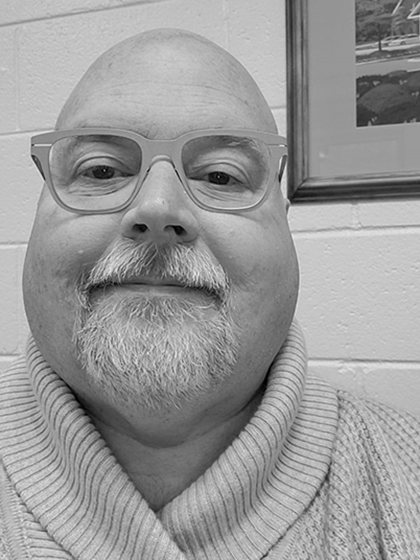 Tony has also been very active in non-profits both locally and on a national level. He served as president of the Association of Lutheran Musicians of South Carolina for 28 years and has been responsible for bringing numerous nationally recognized artists and lecturers into the state. Tony has also served as Dean of the American Guild of Organists, Greater Columbia Chapter, and as District Convener of South Carolina for the guild. He also was the coordinator for the 2013 Region IV Southeast convention of the American Guild of Organist. Currently he is serving as Treasurer of the local chapter.
Tony has also been plant manager at Roof Basket Works, where he has overseen day-to-day operations, since 1985. They produce over 5 million wooden baskets per year and distributes them to a variety of markets internationally.
Mr. Rose is a professional artist, specializing in painting and teaching watercolor. After graduating with a BFA in painting from the Ringling College of Art and Design, he began his career in Sarasota, Florida. Exhibiting in local galleries, his paintings were recognizable with images of tropical landscapes and historic homes. Teaching for Ringling College, VCU School of the Arts in Qatar and later expanded his courses to community and museum programs. 
He's had numerous solo exhibitions both in the Southeastern United States, as well as internationally. An award-winning artist, his work has been in the SC Watermedia Society Traveling Exhibition multiple times, and featured at Converse College, Blowing Rock History and Art Museum, the Peacock Gallery at the Middle Georgia State University, USC-Aiken Etherredge Center and The ArtStation Stone Mountain, Georgia.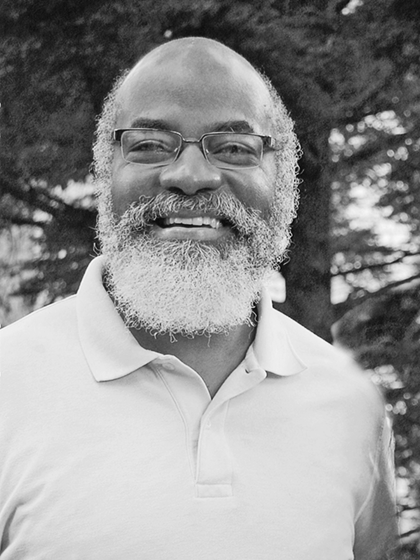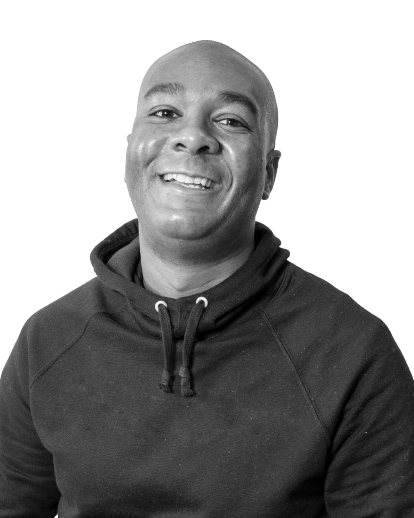 Kevin is a Columbia-based photographer and videographer with experience in content creation, podcasting and brand development. He has 14 years of experience in non-profit and workforce sectors working with agencies such as the United Way of the Midlands, Mission Lexington, Goodwill of the Upstate and Midlands (SC), and Bamberg Job Corps. Kevin specializes in rehabilitation counseling and programming for special populations (at-risk youth, veterans, people with disabilities, etc.). He recently served as a transition counselor for SC Vocational Rehabilitation Department at the Wil Lou Gray Opportunity School/SCDJJ and now works as YES Coordinator for the SC Department of Juvenile Justice.